Are Dyson Hair Dryers Worth it?
Get ready to throw down some serious cash for a piece of state-of-the-art technology — and a head full of gorgeous locks.
Finding the best hair dryer for your hair type isn't always an easy task. There are so many things to consider — like what

 

is

 

your actual hair type? How much money is worth investing? Will you the air flow be good enough to have a Beyonce moment when you're singing in front of the bathroom mirror?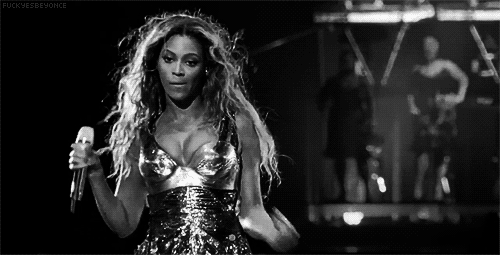 So we decided to test a slew of top-rated blow dryers across all price points to see which works best for thin, thick, curly, color-treated, and textured hair alike and if you're looking for an investment-worthy option, the Dyson Super Sonic Hair Dryer is well worth your hard-earned cash.
Sure, most reasonable people would be quick to file the

 

Dyson Supersonic Hair Dryer's

 

$400 price tag under "shocking." But when a product is so coveted that people everywhere are justifying throwing down enough money on it to cover their monthly grocery bill? They can't all be wrong!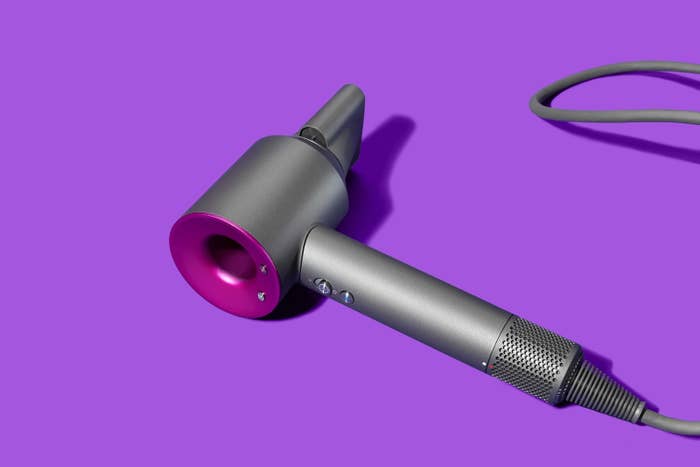 The Dyson carries a hefty price, but let's get into why that price isn't entirely absurd — and why your hair just might need it.
First, let's consider the state of your hair, because that's really gonna help determine if throwing down the bills for a Dyson is worth it.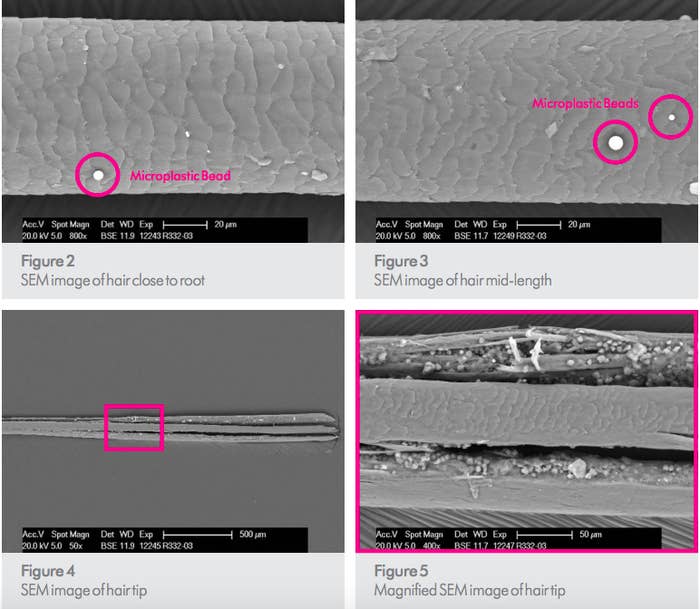 It's common for hair to be severely damaged at the ends (think split ends) — thanks to overexposure to heat, microplastic beads in our hair-care products, and hair-coloring processes — and this breakage exposes the core of our hair to even more damage. Sound familiar?
Hair is comprised of three layers: the cuticle, cortex, and medulla. The cuticle is the hair's outermost layer, which has shingle- or scale-like cells that work to prevent damage to the hair's inner structure and to control the water content of hair fiber. The middle structure includes the cortex, which provides the strength, color, and texture of the hair. And the innermost structure is the medulla layer, present only in large, thick hairs.
Figure 4 in the above Scanning Electron Microscope (SEM) shows a magnified hair tip. The hair is significantly split, exposing the cortex fibers. There is also a significant amount of debris on the hair. The larger, lighter contrasting particles are microplastic beads (denoted with arrows above). The smaller, lighter contrasting particles are a combination of salts (probably from perspiration) and dead skin cells.
One way to prevent the above-mentioned heat damage: Reduce the amount of time your hair goes under the fire! With unheard-of dry times for even thick, curly hair and world-class technology to seriously prevent damage, the Dyson Supersonic Hair Dryer is second to none.

Not only does it look like a sculptural masterpiece from the future, it also uses state-of-the-art engineering. (Seriously, it took 2,000 engineers, years of research, and more than 500 inventions for Dyson to determine exactly how hair reacts to stress, how to keep it healthy, and what it takes to achieve the style of your dreams.)
Designed with a tiny motor strategically placed in its handle, the Dyson Supersonic is ergonomically balanced and super-lightweight, so every moment you spend holding it will be comfortable AF.

But you won't be holding it for long, because this thing literally measures the air temperature 20 TIMES EVERY SECOND(!). It features four heat settings (including a constant cold to help seal in your look), and uses patented Air Multiplier technology, which sounds very fancy because it is: It produces 41 liters of air every freakin' second to make sure you get the most out of your dry time. Your (former) favorite hair dryer could never!
The Dyson's intelligent heat control is designed to prevent overheating, for a healthier, smoother, shinier, easier-to-style 'do.

It provides a temperature-controlled dry in just a fraction of the time a typical blow dryer would take. BuzzFeed's testers experienced an incredible average dry time of 5 to 10 minutes across all hair types. Even our thick-haired testers got perfectly dry in under 10 minutes! (Just think of what you'd be able to do with all that extra time!)
And it comes with rotating magnetic attachments — a smoothing nozzle, styling concentrator, and diffuser — that all snap on and adjust easily.

The only area in which the five-star product didn't completely blow us away (no pun intended…or is it?) was noise level. Volume when in use is pretty standard for a blow dryer — not too loud, but not quite a near-silent hum either.
If you're a professional stylist, you regularly style your locks with a hair dryer, or you dream of having extra time to get things done (or sleep in, no judgment), the Dyson Supersonic is not only gorgeous, it is, hands down, the most worthy investment for healthy, shiny hair you'll find at this price point.
Get it from Divine Gear for $299.85 ONLY.

---